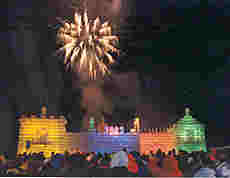 2003 Saranac Lake Ice Palace
The Saranac Lake Winter Carnival, February 4-13, 2011, is the longest-running event of its kind in the eastern U.S. Now celebrating its 114th anniversary. The Carnival began over 100 years ago as a one-day event as a break in the long Adirondack winter. The carnival has grown into a 10-day festival that includes ski races, dance, live music performances, two parades and two sets of spectacular fireworks above the world-famous Ice Palace.

Over the years, the Carnival has retained the warmth, charm and camaraderie of a community celebration. It starts Feb. 4 with the coronation of the Winter Carnival King and Queen. The event proceeds with the lighting of the Ice Palace, fireworks, sports, parades and performances, culminating in the Carnival Slide Show and Gala Fireworks. The theme this year is 'Medieval Times'.

Pioneer Health Resort
The Winter Carnival's colorful history can be traced all the way back to the late

1800's when Saranac Lake was a world-famous health resort. In 1897, the first year of the winter carnival, Saranac Lake was already an established community and center of commerce in the Adirondack Tri-lakes region. Its clean mountain air and high altitude provided rejuvenation for hundreds of tuberculosis sufferers drawn from all over the United States and Canada. To ease the long, cold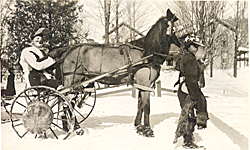 Adirondack winters and to promote outdoor activities and sports, the first "Mid-Winter Carnival" was created by the Pontiac Club in 1896. This was a two day event filled with skiing, skating, parties and a celebratory parade down Main Street.
The rest is history!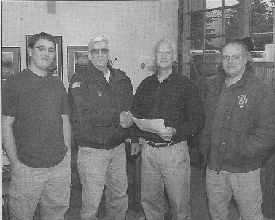 Winter Carnival and the Web
The Saranac Lake Winter Carnival Committee recently announced a partnership with Rob Grant & Associates and a significant gift by Rob Grant involving three internet domain names and complete transfer of ownership of the website www.SaranacLakewinterCarnival.com to the care and control of the carnival committee.
This gift will enable the committee to create a valuable community resource online that can be constantly updated with information about Winter Carnival events and activities.
"We are so pleased to be able to make this gift to the committee," Grant said " The Saranac Lake Winter Carnival organization is made up of remarkable people who have volunteered their time year after year to keep this event going. We owe them a tremendous thanks."
click here to read entire press release

Rob Grant & Associates Real Estate Sponsors 16th Annual
Children's Ice Palace Building Contest
This Annual Ice Palace Building Contest is open to all elementary children in the Tri-Lakes area. All children are invited to use their creativity in constructing their very own version of the famous Saranac Lake Ice Palace! Palaces may be any size and constructed of appropriate materials such as sugar cubes, M & M's, gum drops or other delicious ingredients!

Rob Grant & Associates Real Estate
16th Annual Children's
Saranac Lake Ice Palace Building Contest
Winter Carnival 2011
click here for photos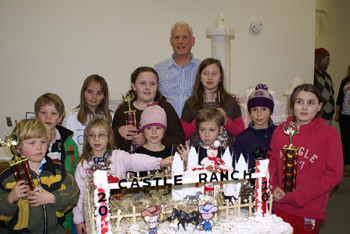 Rob Grant stands with the winners of last years annual handmade "Ice Palace" contest winners. From left to right back to front are Kaylan and Camden Rieley, Madi Sweeney, Crystal Wells, Danielle Gonyea, Kate Brody, Sarah Wamsganz, Jarrod Colby, Morgan Brody and Christa Irvine. First place went to Christa Irvine, second to Madi Sweeney and third was a tie between Kaylan and Camden Rieley and Daniele Gonyea, Best in class went to St. Agnes School, and the "most original" trophy went to Sarah Wamsganz.



Click here for entries for 2011and past Ice Palace Contest Photos

Winter Carnival Photo Gallery
Saranac Lake Ice Palaces and Historic Photos
Please click on photos for larger version
click here for more
Vintage Photos from 1915
Please click on photos for larger version

All photographs are copywrited and may not be reproduced without permission of individual owners.




PRESS RELEASE:
Adirondack Daily Enterprise
15th annual Kids Ice Palace Building contest
POSTED: January 29, 2010

SARANAC LAKE- Rob Grant and Associates Real Estate is sponsoring the 15th annual Ice Palace Building Contest, accepting entries through Feb. 3.
The contest is open to all elementary, middle and high school students in the Tri-Lakes area. All students are invited to use their creativity in constructing their own version of the Saranac Lake Winter Carnival Ice Palace.
Palaces may be any size and can be constructed with any materials. All entries must be placed on a firm base.
Winners from each category will receive an engraved trophy. All honorable mentions will receive ribbons. Winners from each category will have their palaces put on display in the windows of Rob Grant and Associates Real Estate at 43 Broadway in Saranac Lake throughout Winter Carnival.
This contest receives wide media coverage with winners featured in a variety of publications.
Palaces should be dropped off at the office by Feb. 3. Judging will be held Feb. 4 and winners will be announced Feb. 5.
For more information, contact Rob Grant and Associates Real Estate at (518) 891-3745, visit online at www.AdirondackRealEstate.com or e-mail robgrant@northnet.org.
To view past winners and pictures of ice palaces from previous years, visit www.Adirondacks.com/palace.html.

Leduc to serve as Winter Carnival
Grand Marshall click here for story (archive 2004)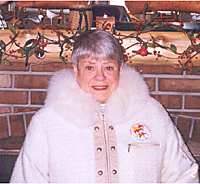 Archived 2006 Ice Palace in construction
(the conditions are finally good enough! )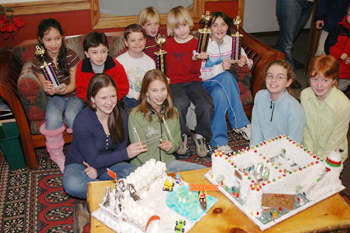 (photo of 2006 winners (above) provided by Mark Kurtz of Mark Kurtz Photography, Saranac Lake, NY)

We invite you to preview our online gallery of historic Saranac Lake Winter Carnival photographs. Click here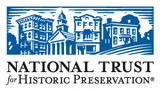 National Trust Names
Saranac Lake, New York, One of America's Dozen Distinctive Destinations 2006.
Annual List Promotes Heritage Tourism:

Washington, D.C. (March 7, 2006) First settled in 1819 in what was then untouched wilderness, Saranac Lake, N.Y., is a timeless Adirondack village, nestled among pristine lakes, evergreen forests and nearby mountains. Once a logging community, the town was reinvented in 1876 when a physician in the last stages of tuberculosis came to Saranac Lake to live out his final months. Happily, the doctor, an outdoor enthusiast, not only survived but was restored, and Saranac Lake began a new chapter as one of the country's pioneering health resorts. The village grew into a thriving community, home to a world-renowned sanatorium, a dozen bustling hotels and a host of "cure cottages," large boarding houses sporting several wide porches, many of which are still prominent landmarks around town. Today, Saranac Lake's downtown is charmingly preserved with period architecture and a host of restaurants, shops and art galleries and a variety of delightful accommodations such as the 1920s landmark Hotel Saranac, a member of the National Trust's Historic Hotels of America. For more than a century, visitors have flocked to Saranac Lake's Winter Carnival, a week-long festival that includes sporting events, performing arts, parades, fireworks and the world famous Ice Palace. The Adirondack High Peaks Wilderness Train takes riders on a 20-mile round trip from Saranac Lake Union Depot to Lake Placid Station, where visitors can tour the site of the 1932 and 1980 Winter Olympic Games. With miles of trails and waterways to explore and unlimited outdoor pursuits including hiking, boating, swimming, golfing, biking and fishing, Saranac Lake is still the perfect prescription for mind, body and soul. To read entire press release click here




Historic Saranac Lake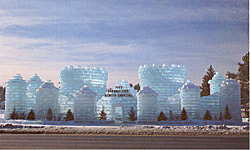 This online guide to historic Saranac Lake, New York showcases hundreds of exciting attractions throughout the Adirondack region including Lake Placid (host of the 1932 & 1980 winter Olympics), Tupper Lake and Saranac Lake. We invite you to take a virtual tour of some of our most popular travel destinations including Paul Smiths, Loon Lake, Rainbow Lake, Lake Clear, Raybrook, Keene, Keene Valley, Jay, Wilmington, Essex, Ticonderoga, Crown Point, Schroon Lake , Westport , Bloomingdale, St. Regis Falls, Saranac, Malone and the Adirondack High Peaks.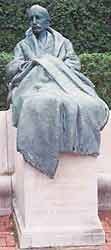 Dr. Edward L. Trudeau
1844-1915
(photo courtesy of Historic Saranac Lake)
The Village of Saranac Lake is located in the heart of the magnificent High Peaks Region and is famous for its many beautiful lakes and streams including the Upper, Lower and Middle Saranac Lakes, Kiwassa Lake, Oseetah Lake, Lake Flower and Upper and Lower St. Regis Lakes. These waters offer some of the finest fishing in the country and are home to many native species of trout, bass and pike. The Saranac Lake region offers visitors a rich variety of historic, artistic and cultural attractions. Saranac Lake is also famous for its magnificent 'Great Camps' dating back to the golden era of the early 1900's. These sprawling compounds epitomize what is known today as the rustic 'Adirondack style' representing a unique chapter in Americian architectural history. These rustic camps served as huge retreats for wealthy families like the Rockefellers and Vanderbilts for half a century. Today, visitors can actually tour some of these 'Great Camps' and experience their spectacular beauty first hand.
Saranac Lake is also well known for its fresh mountain air and rejuvenating climate! In the early 1900's the Village of Saranac Lake became an international destination and pioneer health resort for people from all walks of life suffering from Tuberculosis. Dr. Edward Livingston Trudeau discovered the cure for Tuberculosis gaining worldwide attention for this quaint mountain village.
Thinking about moving to Saranac Lake? Click here for real estate and moving information !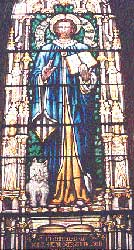 Today, the organization known as Historic Saranac Lake, an architectural preservation group, has done a remarkable job preserving and recognizing the 'Cure History' of Saranac Lake through the nomination of 170 properties to the National Register of Historic Places. Current projects include management of the restored Union Depot as a tourist, transportation and recreation center, and the restoration of the Bela Bartok Cabin and Dr. E.L. Trudeau's Saranac Laboratory. Saranac Lake has now become an important cultural tourism destination in Upstate New York. In 1995 the Village of Saranac Lake was ranked #1 among small towns in New York State and 11th in the United States. In 1998 the prestigious All America City status was bestowed upon the Village in recognition of Saranac Lake's unique history and character.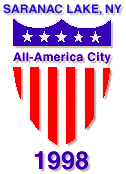 SaranacLakeWinterCarnival.com gives you everything you need to know to plan your trip online when visiting Upstate New York and the Adirondacks. It's all right here at your fingertips . . . with just a click of your mouse!

More historic landmarks and photos of Saranac Lake:
Click here to view the 2004 ice palace being built!


Please click on the banner to visit the Saranac Lake Chamber of Commerce website for information about visiting or relocating to the Saranac Lake area.

Contribute to the Saranac Lake Winter Carnival!



If you would like to make a donation to the Saranac Lake Winter Carnival
Please make checks payable to:
Saranac Lake Winter Carnival
Mail to:
PO Box 829
Saranac Lake, NY 12983
You can also drop off your donation at the Saranac Lake Chamber of Commerce located at 39 Main Street, Saranac Lake, NY 12983



A very special thank you to Doonesbury Cartoonist -
Garry Trudeau.
For the last 25 years he has generously designed the Winter Carnival Pin to be sold as a fond souvenir. The popularity of these pins has been growing like the Winter Carnival. You can help support Winter Carnival and honor one of our exemplary friends by buying a pin for $3.
Pins are for sale at local businesses and the Saranac Lake Area Chamber of Commerce.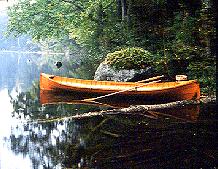 ADIRONDACKS.COM
We invite you to visit the premier travel web site for the 6 million acre Adirondack Park.
Adirondack
Real Estate

www.Adirondack Real Estate.com
click here

Adirondack Real Estate.com is a unique showcase for Adirondack Great Camps, Adirondack Vacation Rentals, Adirondack mountain ski chalets, Adirondack log cabins, Adirondack fishing and hunting camps, Adirondack waterfront properties, charming country inns, B&B's as well as unique vacation rental properties throughout Upstate New York.
Saranac Lake Ice Castle.com
43 Broadway
Saranac Lake, New York 12983
Phone: 518-891-3745 Fax: 518-891-3768
E-Mail: RobGrant@northnet.org
This website is owned and operated by
adirondacks.com internet publishing group.
For advertising and editorial content,
please contact Rob Grant;
adirondacks.com reserves the right to reject,
modify or cancel any advertising at its sole discretion.

For web site design, marketing, or consultant services
Contact Adirondacks.com
518-891-3745





webmaster: Susan Moore
All copy & images copyright- Adirondacks.com Internet Publishing Group